Welcome to the home of Bespoke Fishing Rods
Using the best quality blanks and components to create the finest fishing rods
Rod Shop
As people who fish, we spend a long time waiting for that magical moment when a fish decides to take our delicious hook bait.
So we have plenty of time to look around and admire the beautiful surroundings we find ourselves in. 
So why not add to this with a lovingly hand crafted rod made from the finest quality carbon blank.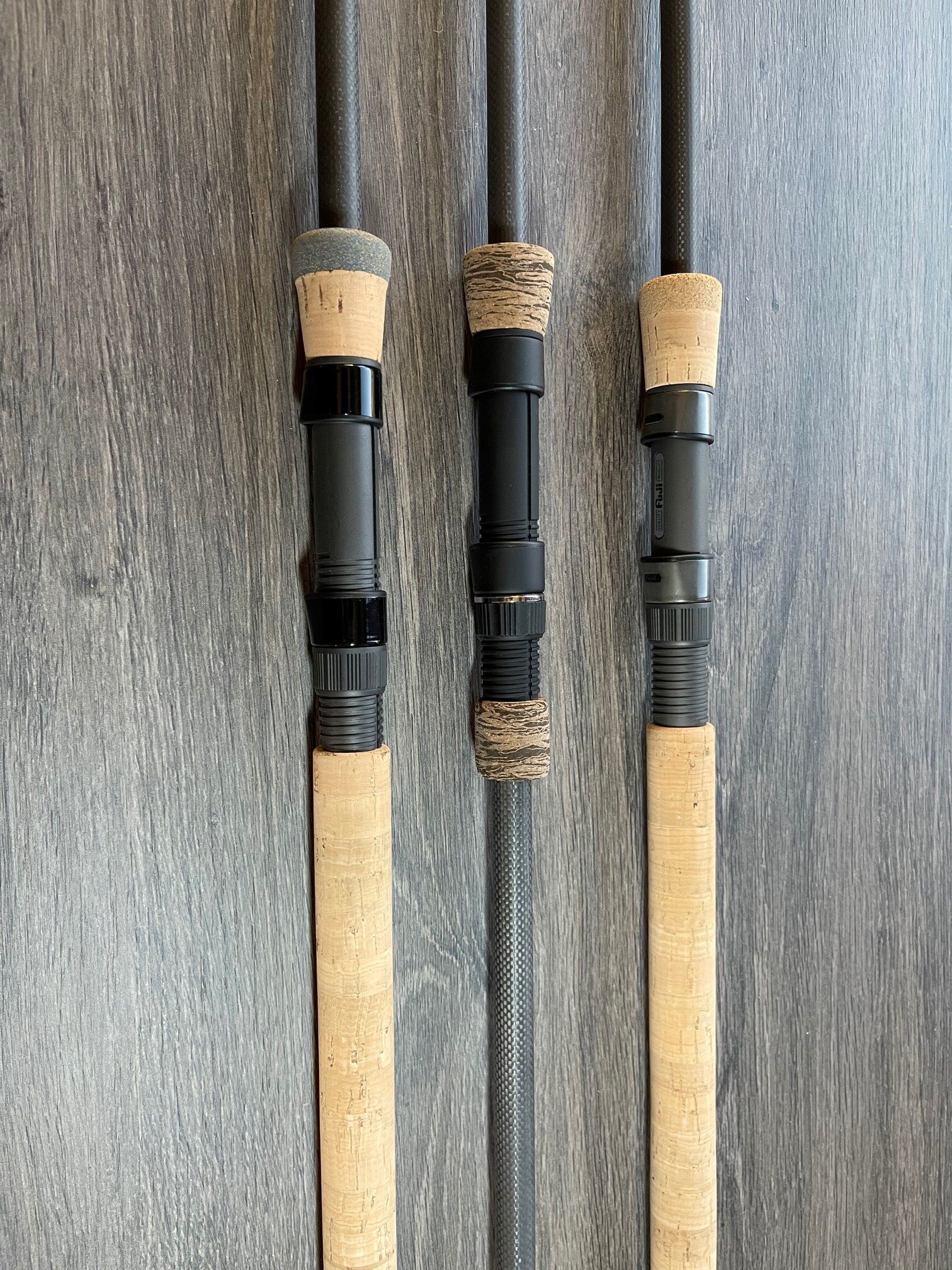 Harrison, Fuji, Alps, Evoke, Kigan 
For not much more than you would pay for an off the shelf rod you could have a bespoke rod built using the best quality components. 
Fuji make a vast range of guides to suit all tastes and budgets
We source the finest quality cork and import it from Portugal to use on our rods
Why not have one of our Tritium Isotopes available in various colours 
Harrison Advanced Rods have been producing the finest quality rod blanks for The Carp and Specialist angler and they are made here in the UK.
Fishing is more than catching fish, its about being outdoors and taking in what's around you.
Once fishing is in your life, it's there for good and your next adventure is just around the corner.
It's your rod, so your choice, spec the rod to what you want 

After being so impressed with the rod I had built. I am pleased to say that BFW now use SC Custom Rods to build all our rods and stock them in our store.
Andy @ Barbel Fishing World

This is the first time I have had a rod custom made and I'm so glad I did and that I chose SC Custom Rods. The comunication from my initial enquiry was fantastic and I'm now the proud owner of a Harrion Torrix rod.
Dan, Wiltshire

"What a pair" I ordered a pair of i-power rods on matt blanks, I was blown away when they arrived the workmanship was beyond what I was expecting and could'nt be happier.
Paul, North Yorkshire

When it first arrived I was not sure if I should be using it for fishing or hanging it on the wall, I went with the fishing option.
Rob, York 
Drop Us a Line
Don't be shy. Let us know if you have any questions!